Real World Upland Game Blend - Multi Purpose Seed Mix
The Real World Upland Game Blend is a food plot mix for the hunter that like to switch it up every once and awhile and if you have a hunting dog they might enjoy it too. This seed blend will attract just about any critter living in the area. The blend contains millet, soybeans, sunflowers and sorghum. Not only will these plants attract whitetail deer but also all upland game birds, rabbits, turkeys, and evens probably some songbirds.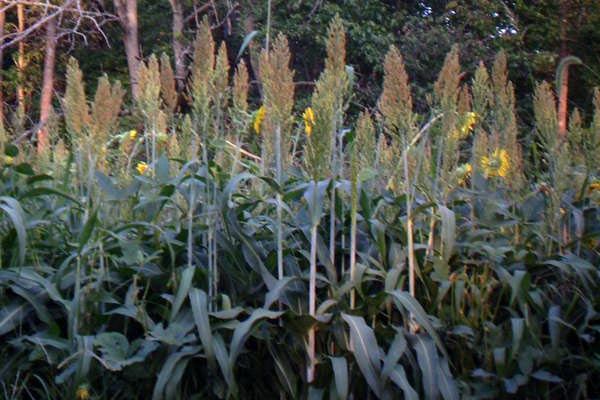 If you are simply looking to add more edge and cover to you property this blend does a really good job at that too.
Real World Upland Game Blend needs to be planted in the spring or very early summer. Around the same time you would want to be planting soybeans. It is not a fall planting blend.
Furthermore when planting this seed mix there are two things to keep in mind.
1. There is no herbicide that can be sprayed on this food plot so make sure you plot is as weed free as possible before you start planting.
2. You will probably need to broadcast the seed and then drag, disk or cultipack the seed into the ground. This is do to all of the varying seed sizes that don't work well in most drill/seeder types.
If you want more hunting opportunities on your property start by planting the Real World Upland Game Blend food plot mix this coming season.